Demonstration of open source digital transmission chain at IBC
From Opendigitalradio
(Difference between revisions)
---
Revision as of 11:31, 17 September 2010
A full digital radio chain from studio to receivers has been demonstrated by EBU at IBC 2010 in Amsterdam. The demo was including
FM + RadioDNS using gnuradio for transmission and EBU open radiovis server
DAB/DAB+ + RadioDNS using CRC MMBtools
DAB + Slideshow using CRC MMBtools
DRM + Slideshow using Spark
A license was granted by the Netherlands regulation organism. An EIRP of 10 Watt was covering the site. Everything was included in a single 8 cores computer (2x 4 cores CPU's). Sound processing, Audio encoding & DMB, Multiplexing, Modulation, pre-filtering for the DAB signal, + FM with RDS and DRM !
Various receivers from smart phone to more classic devices were displayed during this setup to demonstrate the on site produced content (audio + enriched metadada like picture & text). A real radio small radio station was built on the stand using a Visual Radio production platform developed by EBU and using Musicmaster music scheduling.
Event pictures:
Building the setup, adjustments & debuging...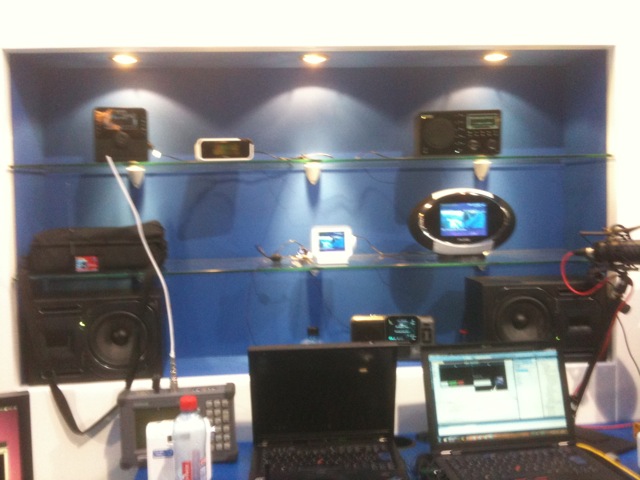 The antenna for the Band III. (we were operating on the channel 10A)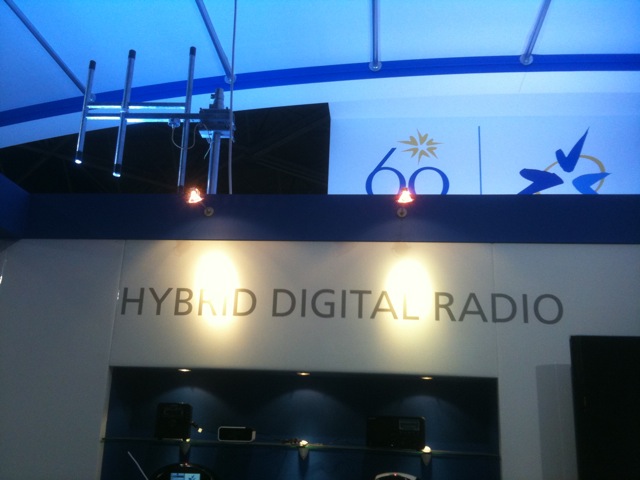 The setup, later when cleaned !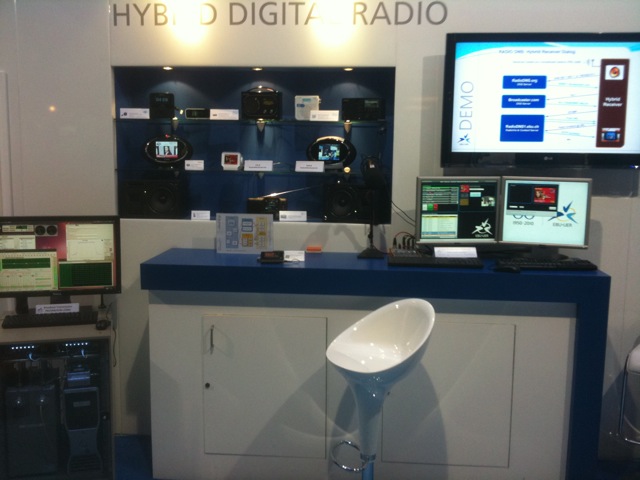 The transmission platform: Software Radio Defined Everywhere !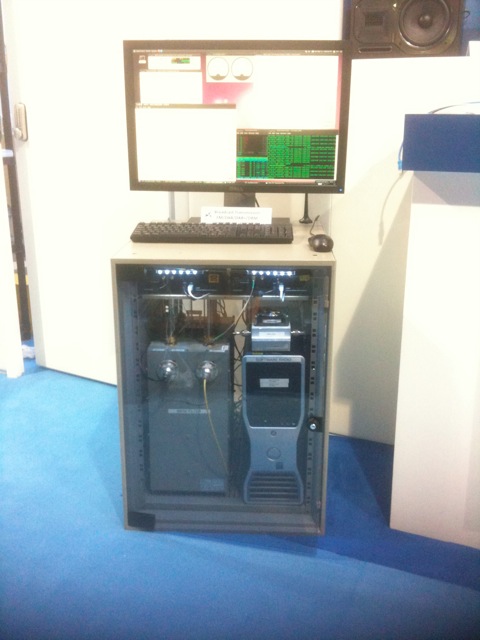 A closer look: PC, USRP's (3x, the third one was on the back) amplifier and mask filter.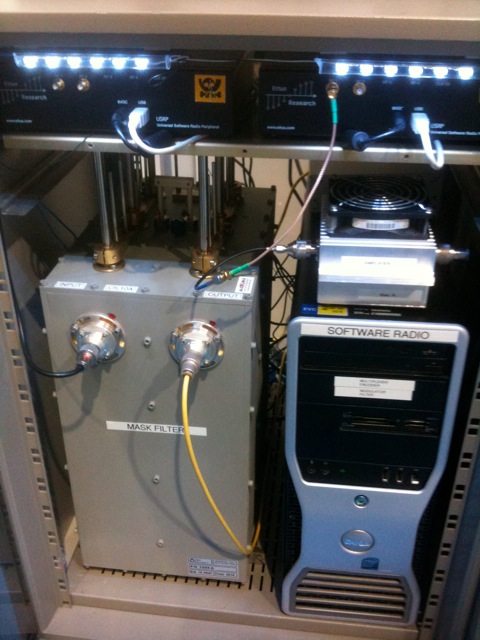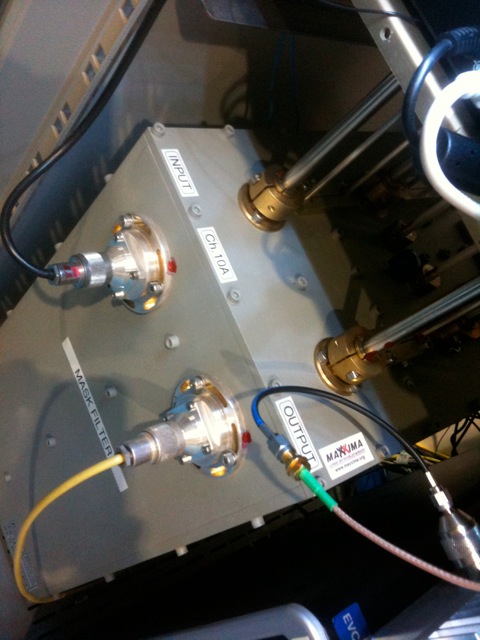 One of the 3 views (screen) on the unique machine, this one is the DAB screen.
(Audio capture with Jack, Sound processing, audio encoder, DAB multiplexing and COFDM modulation with pre filtering)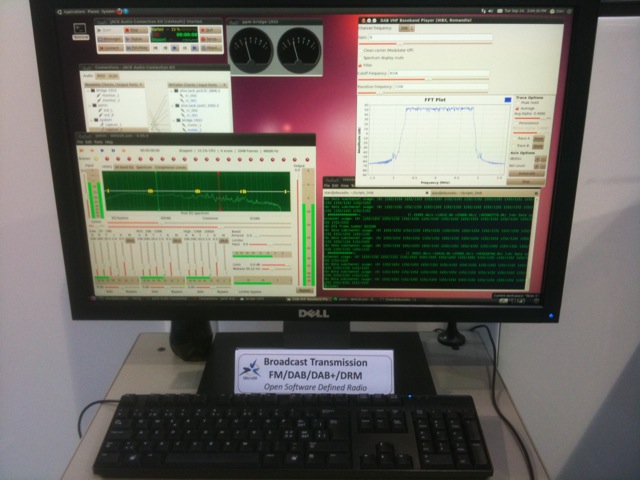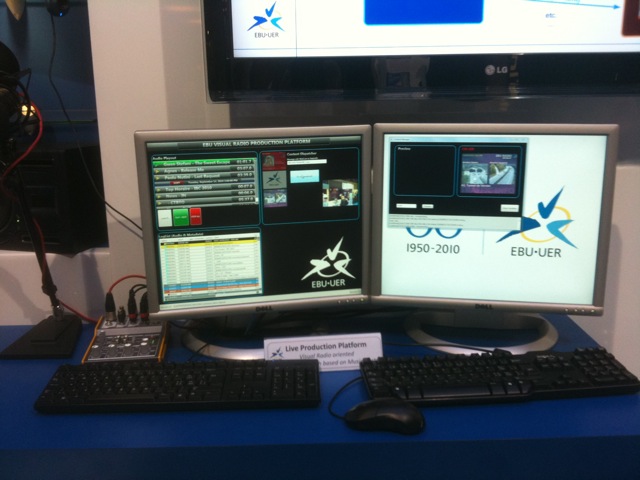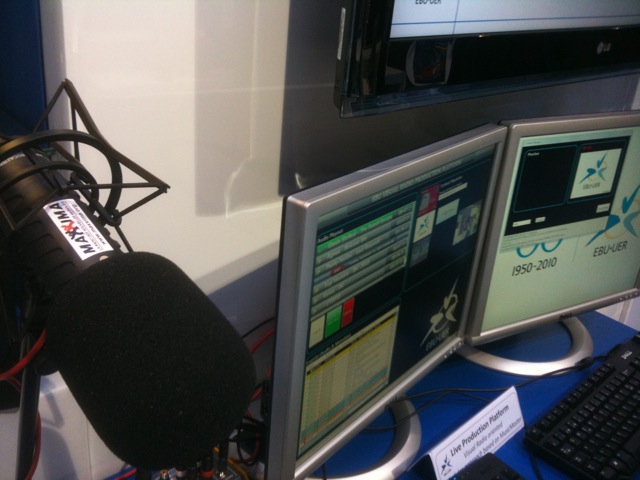 DAB with MOT slide-show on the Iriver B20.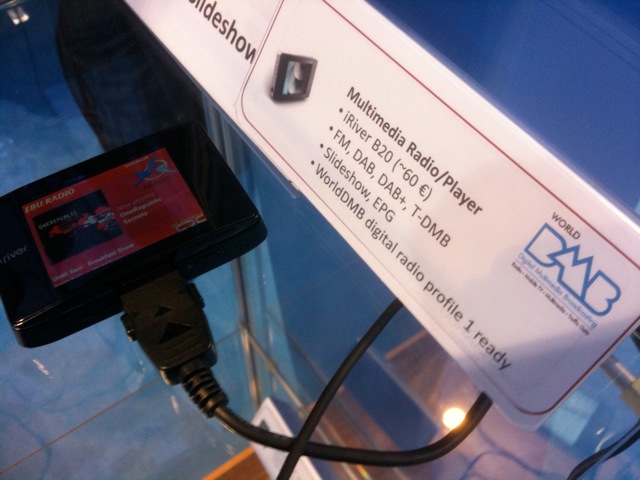 FM with RadioDNS on the Sony-Ericson Xperia.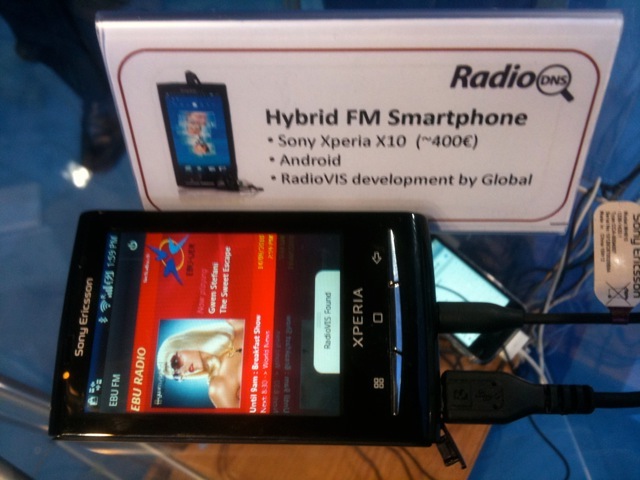 FM with RadioDNS on the Nokia N900.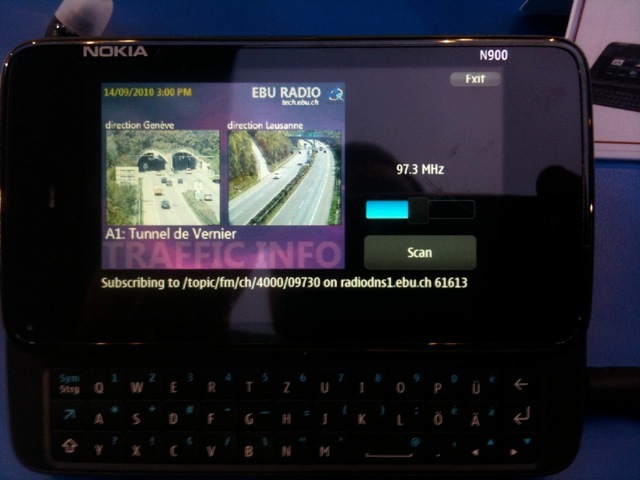 FM with RadioDNS on Chumby One.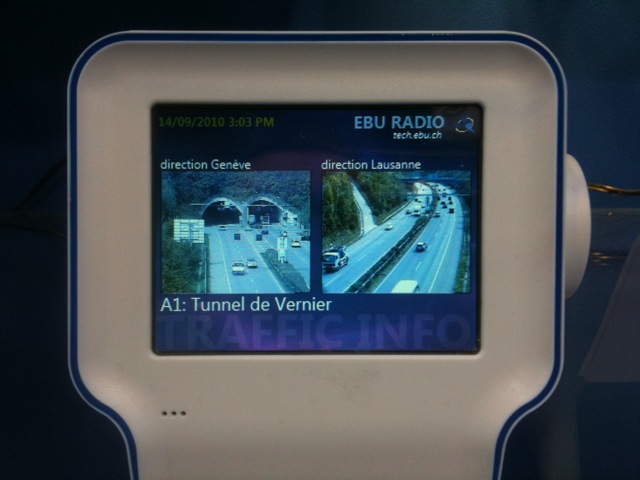 DAB with RadioDNS on Pure Sensia.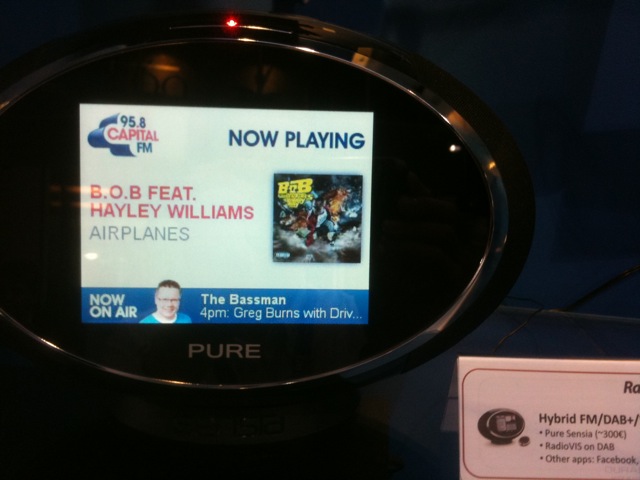 DAB with RadioDNS on Pure Sensia.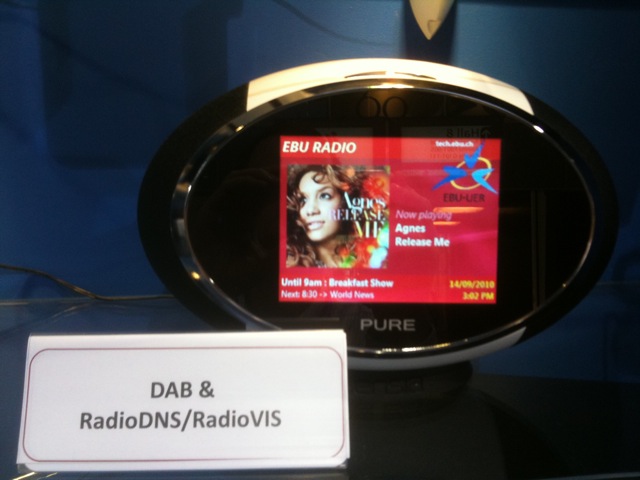 DAB with RadioDNS on Pure Sensia with live pics from the stand.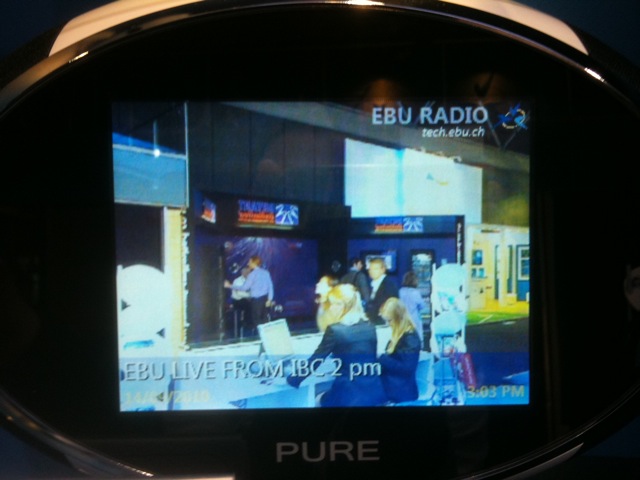 DAB on Iphone via a 'Broadcast Hotspot' from Argo One (Digital receiver with WiFi AP to rebroadcast the free to air signal on a tuner less device)